Footballers Defeated In Senior Reserve 'C' Championship Group Stage
24th July @Ballymore Eustace GAA
Senior Reserve 'C' Football Championship
Round 2
Moorefield 2-15
Ardclough 1-09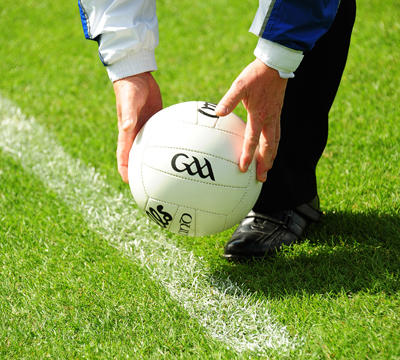 A strong second half performance by Moorefield  too much for Ardclough.
Ardclough came into this game on the back of a 22-point win over Caragh in the previous round and again started well.
Midfielder Barry Molloy netted a penalty and some early points had Ardclough in a deserved lead.
Moorefield settled well after their bad start however and went ahead with two quick goals and a couple of points in a row.
The pacey Moorefield forwards were beginning to create chances despite Ardclough holding their own at midfield and Andrew Conway defending very well on the wing and launching Ardclough forward.
Despite being two points down, Ardclough were well in the game at the break.
Half-Time:
Moorefield 2-05
Ardclough 1-06
Ardclough started the half brilliantly with a solo effort from Ben O'Connor. He marched up and fended off numerous challenges the field to point under pressure in the second minute.
Moorefield though pressed on from there to score eight points without reply in 15 minutes as Ardclough struggled to get a run of play together. Moorefield used their muscle in midfield and pace upfront to create their chances.
Barry Molloy got two further Ardclough points, with two frees late in the game before Moorefield got one last point in injury time to seal their nine point win.
Best for Ardclough: Andrew Conway, Barry Molloy and Ben O'Connor
Ardclough now await the results of the rest of the group games yet to be played, on Monday and Tuesday, to see if they have secured a place in the quarter-finals.
Ardclough team:
Johnny Reeves; Fergus Burke, John Coulston; Tadhg McCarthy; Andrew Conway, Ronan Maguire, Ben O'Connor; Colm Maguire, Barry Molloy; Tristan McGarr, Diarmuid Carr; Leo Morgan, Roy Butler, Gearóid Maguire, Cormac McCarthy